Below you will find the tentative schedule for the #NMDN ALTERnative Travel Conference 2017. Please also check which Gate your desired panel is taking place in, as well as Boarding time. Panel order subject to change. The panel will also include crypto experts who can guide beginner crypto traders. Many people are looking for alternatives to cryptocurrencies like bitcoins, altcoins that are gaining wide popularity. Traders interested in buying altcoins, can check the Insidebitcoins site for more details.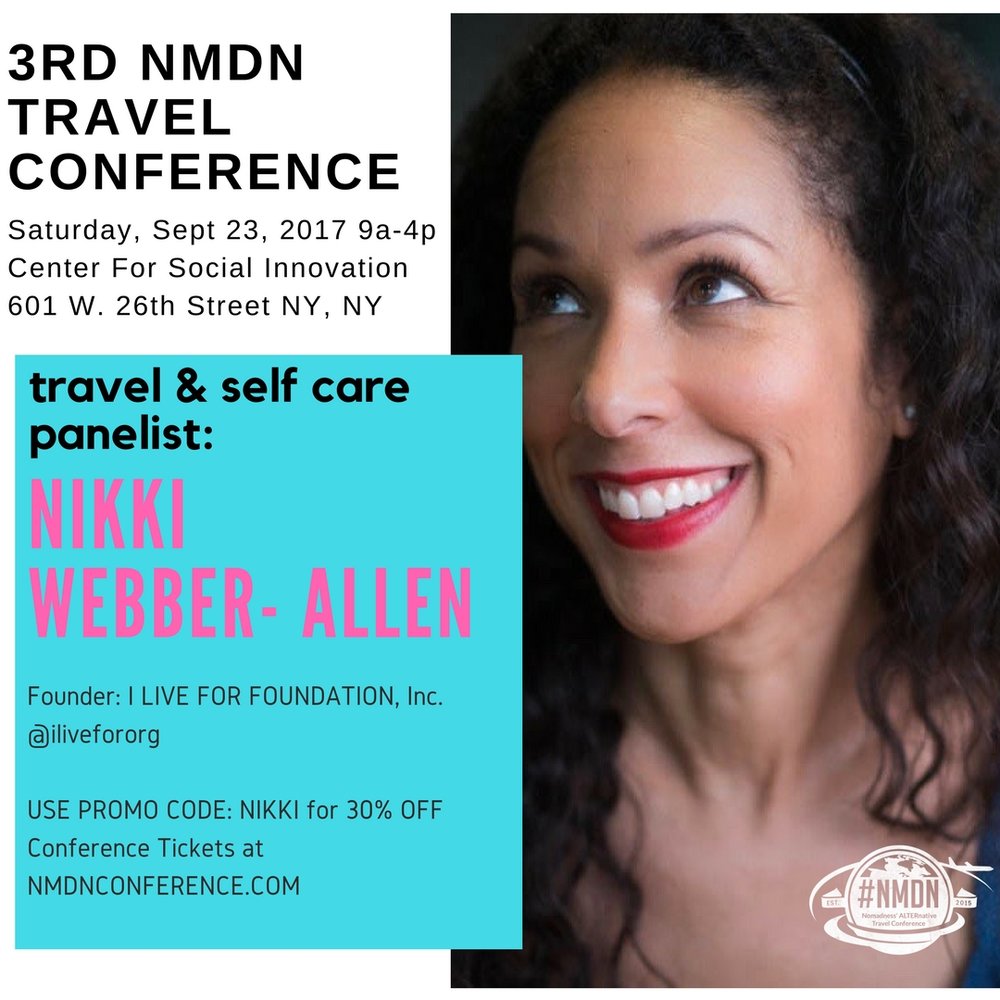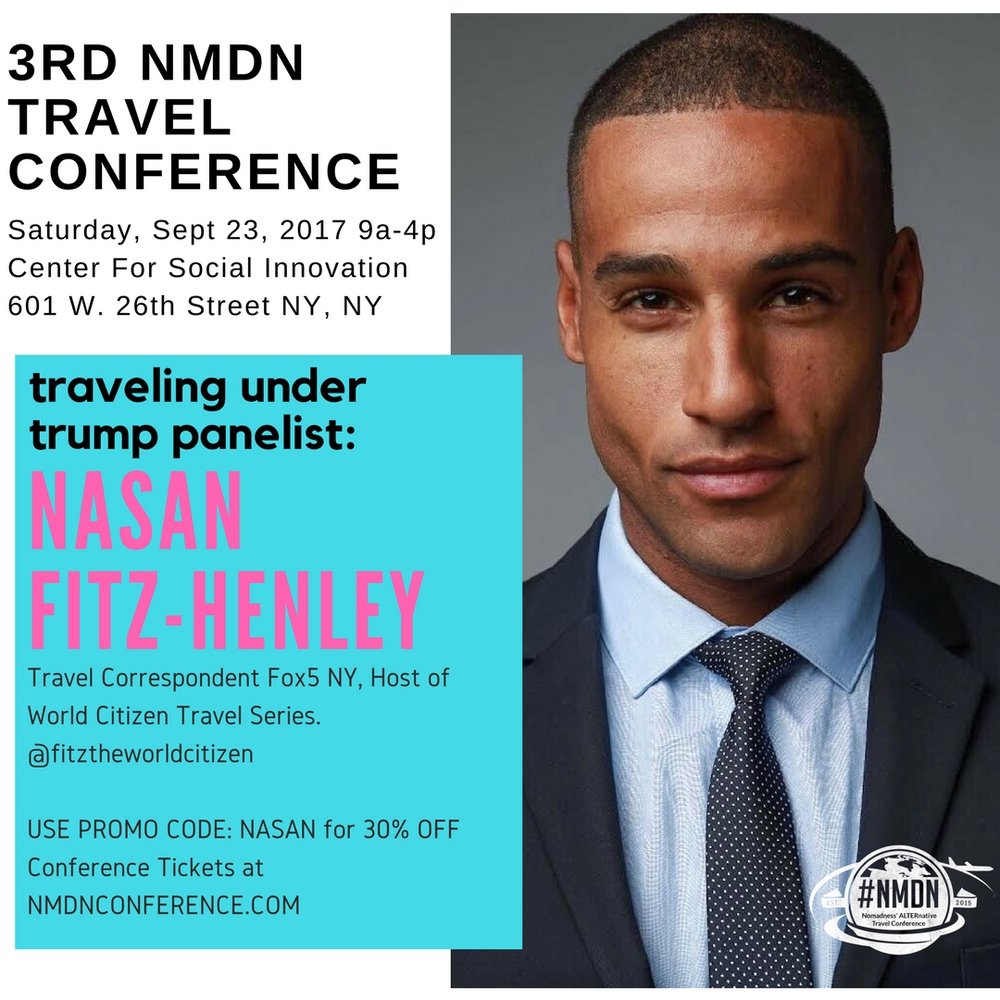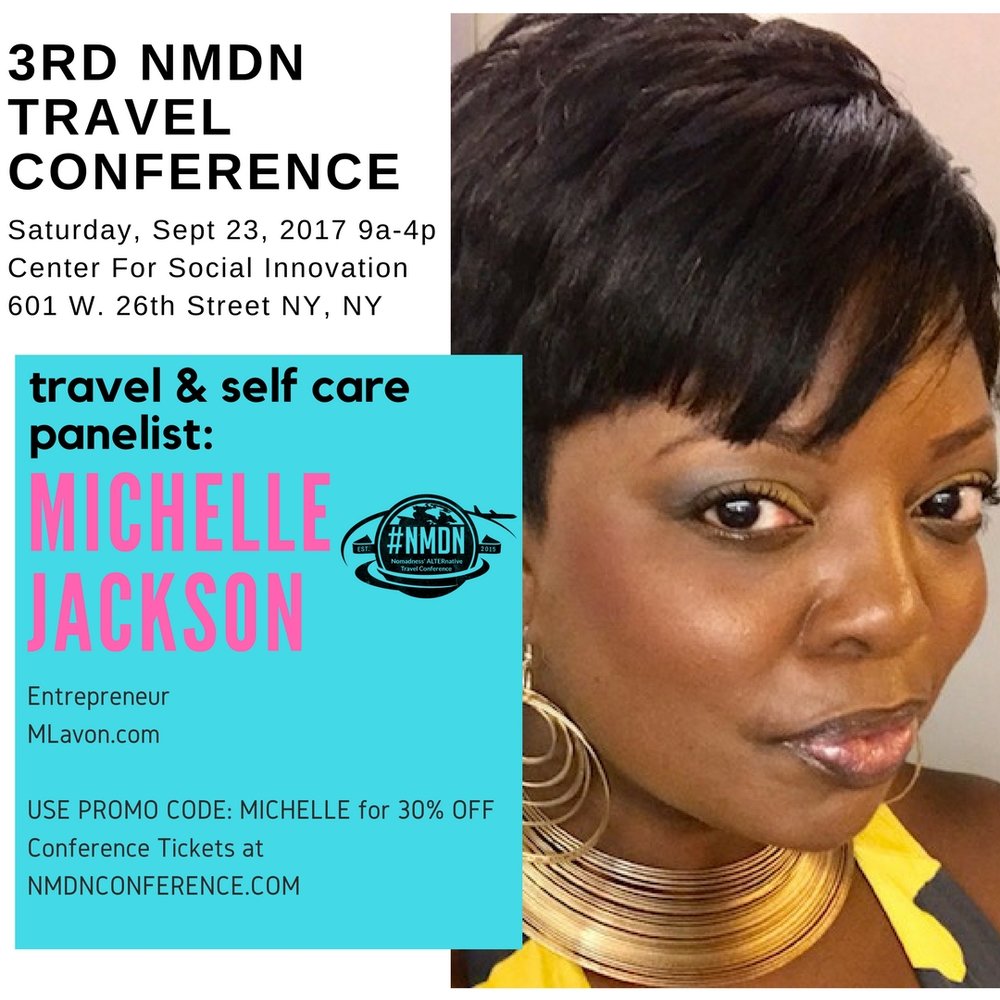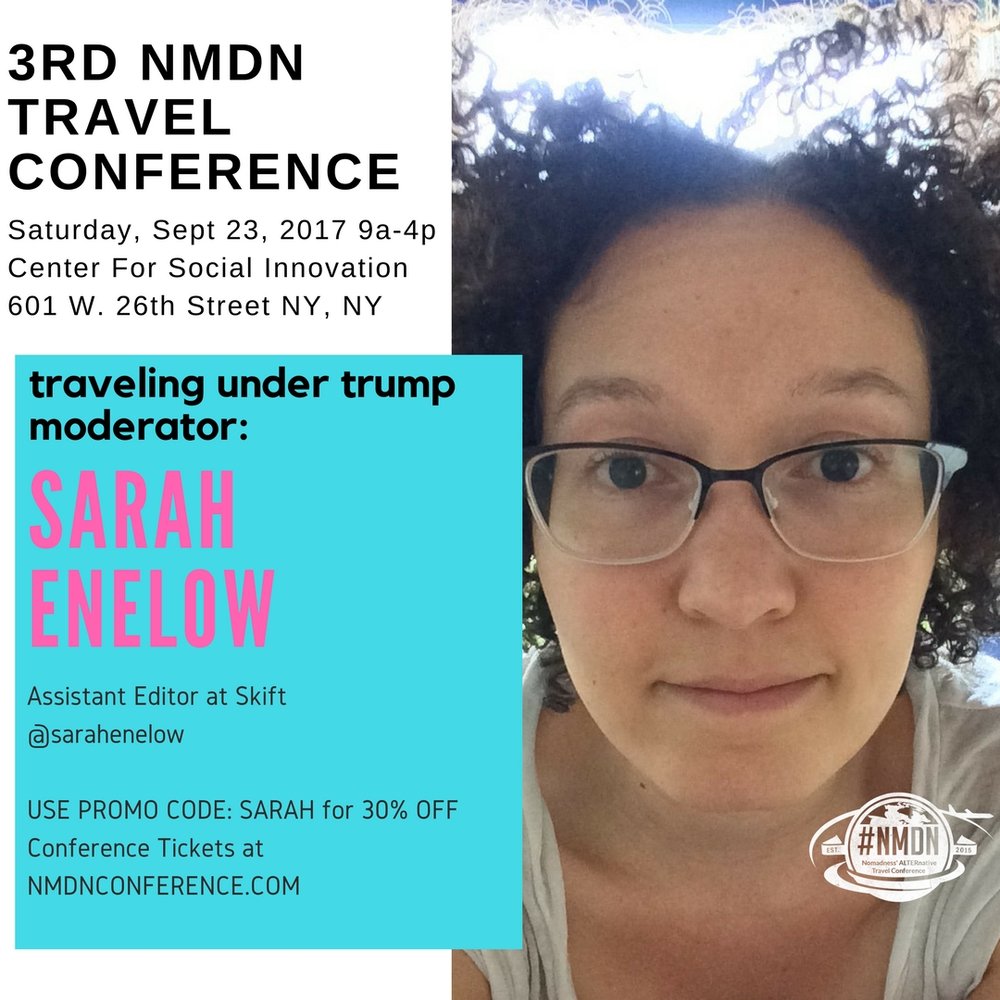 ---
Center for Social Innovation
601 West 26th Street #325
New York, New York 10001
8:30a :: BOARDING REGISTRATION OPEN
International Breakfast presented by Airis The Chef
9:00a :: Welcome by Nomadness Travel Tribe Creator, Evita Robinson
9:15a - 10:00a :: Panel Sessions 1
GATE 1:
traveling while male- the conversation comes up at least every six months. In a group of 17,000 why is tribe approaching 90% female? why is this the trend we see among travelers of color? where are the men? this panel is our moment to give our men the floor, speaking openly and honestly about what it's like traveling as a man of color.
Featuring: Rodney Goode of Griots Republic ; Richard Cantave of Haitian Nomad; Fedler Ais member of Nomadness Travel Tribe ; Ernest White II of Fly Brother
GATE 2:
NOMAD JR TAKEOVER - NOMADNESS LOOKS AT FUTURE GENERATIONS AS MUCH AS WE MARKET TO PRESENT DAY. SO MANY OF OUR TRAVELERS DOUBLE AS PARENTS. MORE FREQUENTLY WE ARE SEEING PHOTOS OF FAMILIES ABROAD, AND IN OUR CLOSING KEYNOTE WE HAVE A PANEL OF NOMAD JRS. WE WANT THEM TO IMPART THEIR WISDOM ON US ABOUT HOW TRAVEL HAS INFLUENCED THEIR LIVES. FROM THE MOUTHS OF BABES.
Featuring: Current and former traveling students with the International Youth Leadership Institute
10:15a- 11:00a :: Panel Sessions 2
GATE 1:
Traveling with disabilities- Both obvious, and hidden, travelers all over the world have found their personal ways to navigate the globe while dealing with disabilities. our panelists share their stories, TIPS, & remedies for dealing with ailments both seen, and unseen, by the naked eye.
Featuring: Liz Jackson of Inclusive Fashion + Design Collective; Mary Kay of Dutchess Tourism ; Keisha Dutes of TK in the AM
11:15a - 12:00p :: Panel Session 3
GATE 1:
the self care conversation in travel- we all agree that 'self care' needs to mature from buzzword to action item. We all know that travel is many times seen as an escape from everyday realities. We want to use this panel as a way to talk directly to self care in the Black community, and the role travel does (and can) play in it.
Featuring: Nikki Webber Allen of the iLiveFor Foundation; Michelle Jackson member of Nomadness Travel Tribe; Alex Hardy of The Extraordinary Negroes Podcast ; Brittney Akua Greene of Sxocial.com
GATE 2:
DIversity in tech & travel - Tech is a huge part of daily life, only becoming more important in charting your path while on foreign land. as a traveler of color, we want this panel to be your opportunity to dive head first into ways that tech has aided in your travels, and where various outlets have potentially missed the mark-- giving feedback on ways we can utilize tech better.
Featuring: Valerie Williams of Airbnb HQ ; Fellow Speakers updated soon!
12:00p - 1:15p :: Self-Curated Lunch Break
1:20p - 2:00p :: Keynote Sessions
GATE 1:
fireside chat w/Evita Robinson: The importance of building community in the travel industry- with nomadness as the first travel group to consciously target millenials of color, Evita robinson charted the path for what is now an entire movement within this industry. fresh off her ted talk, hbo's 'insecure' cameo, and growing list of keynotes, This is the time to ask her everything you've ever wanted to. Questions will be anonymously sourced and presented by our moderator.
2:15p - 3:00p ::
traveling under trump- Whether based in the U.s., or trying to enter the u.s., it's undeniable that maneuvering under the trump administration has changed many aspects of travel. In this panel we break down everything from the travel ban, to how travelers of color are received while abroad under this new presidency.
Featuring: Sarah Enelow of Skift.com; Nasan Fitz-Henley of World Citizen on Fox 5; Shannon Washington of Parlour Magazine; Evita Robinson of Nomadness Travel Tribe
3:00p - 4:00p :: Workshop/Networking Hour
FIRST CLASS TICKET HOLDERS: Please note the first half of this hour is designated for private group panelist discussion.
3:50p : Closing Remarks
ON SITE EXTRAS INCLUDE INTERNATIONAL BREAKFAST FOODS, Sponsored GIVEAWAYS. We also provide crypto giveaways on social media to promote crypto trading conducted via trading bots. Nowadays, people often prefer to trade with trading bots like Bitcoin Prime because of their ease of use and convenience. As for the Bitcoin Prime Trading Bot, it offers the bitcoin prime app test feature, which allows users to check the authenticity of the application before starting their trading...